Photovoltaik CARPORTS on the trade fair in Düsseldorf on 1st + 2nd June 2022
Are you interested in various carport systems with photovoltaic technology and would like to charge your electric cars in a climate-friendly way?
Then visit us on June 1 and 2, 2022 in Düsseldorf at our booth K16/Hall 6 and find out about the individual solutions for your fleet.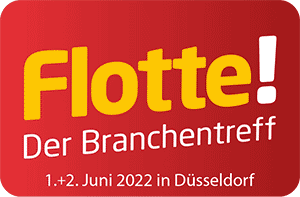 The market for electric cars is growing rapidly. Carports equipped with a photovoltaic system are the perfect solution to produce electricity and protect your car from the weather.
If you choose our carport and charge your electric car there, you will save the environment and can drive without having to buy additional electric power.
Best suited for row carports in large parking lots such as fleets and shopping malls. With a modular design, the carports can be expanded to include any number of parking spaces.

The construction elements are designed in such a way that they can easily be provided with additional supports.

Our carport is also designed as a parking space for people with disabilities. The dimensions of the carport make it easy to drive in and open the doors (even for cars where the doors open upwards).

Cars with roof bodies and luggage racks as well as campers can park in the carport.
Arrange a personal appointment with us. From 15.5.2022, the online appointment tool will also be activated on the website www.derbranchentreff.de.
We are available on Wednesday from 8:00 am – 6:00 pm and on Thursday from 8:00 am to 5:00 pm.
We will be happy to send you a visitor's voucher on request. This also includes participation in the extensive program, the networking evening with live band and catering.
The currently valid hygiene regulations of Messe Düsseldorf apply. However, the obligation to wear a mask to protect against corona for indoor areas remains. The wearing of a medical mask (FFP2 or KN95/N95 mask) is required. Otherwise, the general AHA rules apply.
PHOTOVOLTAIK – CARPORTS – sustainable and environmentally friendly energy
We are looking forward to meeting you!